The Raspberry Pi Zero Is a $5 Computer the Size of a Stick of Gum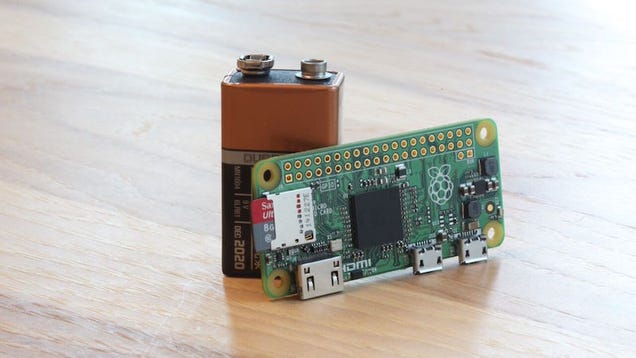 The Raspberry Pi has long been one of the best credit card sized computers, but today a new version is available that comes in at about the size of a stick of gum. Plus, it's only $5.
Buy Two New Chromecasts, Save $20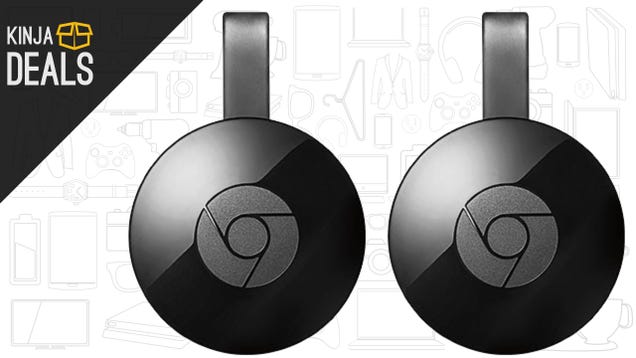 We still have yet to see a true discount on the new Chromecasts, but for Black Friday, you can at least save $20 when you buy two. The deal applies to both the Chromecast and the Chromecast Audio, but sadly, you can't get one of each. [Two Chromecasts For $50]
Your Once-A-Year Nest Thermostat Deal is Live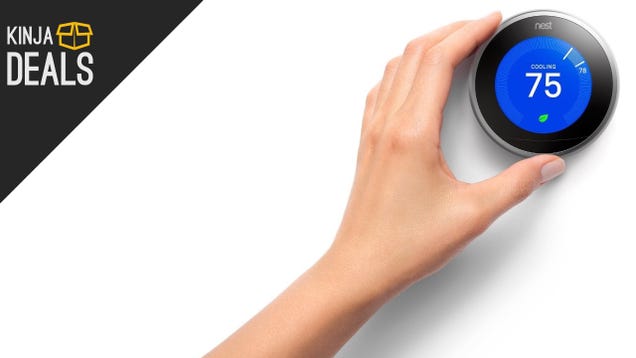 Nest Learning Thermostats never really go on sale, so if you think you might want one, this $50 gift card promotion is about as good a deal as you'll ever hope to see. [Nest Learning Thermostat 3rd Generation + $50 Amazon Card, $250]
This Massive Anker Battery Pack Just Got Its Biggest Discount Ever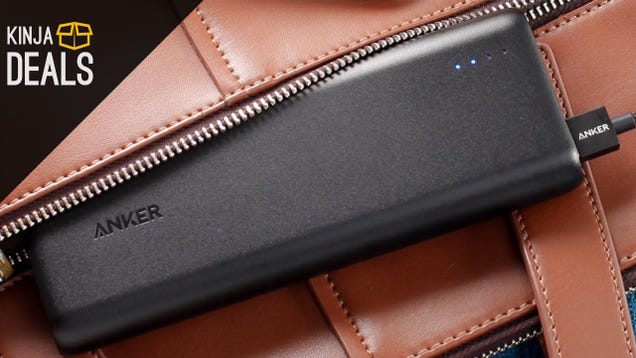 Anker's ubiquitous Astro series of USB battery packs are some of the most popular items we've ever posted, but today we have the best deal we've seen on a high capacity model from their brand newer PowerCore line.
Amazon's Memory Sale Includes RAM, Flash Storage, and a Stupid-Cheap SSD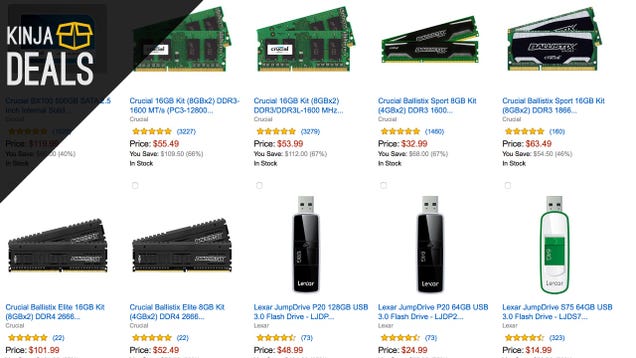 Amazon just kicked off a Thanksgiving "memory" sale, which in this case includes great deals on both Lexar flash storage for everyone, and Crucial RAM for tinkerers. The most exciting deal though is a Crucial BX100 500GB SSD for $120. As with all Gold Box deals though, these prices are only available today, or until sold out. [Memory Sale]
Amazon's 4K Fire TV and Affordable Fire TV Stick Are Both On Sale For Black Friday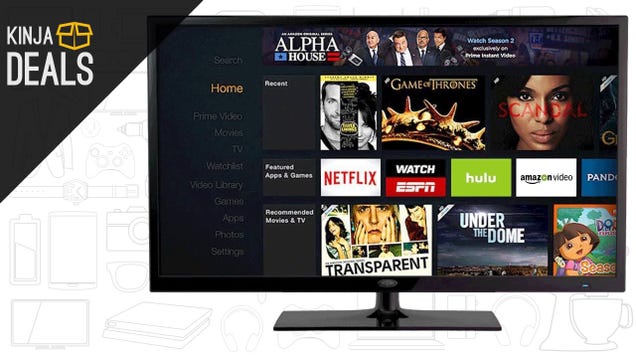 You need a 4K-capable streaming box to go with your new TV, and Amazon's new Fire TV has all the horsepower you could want, plus a $25 Black Friday discount. That's the best deal we've ever seen. [Amazon Fire TV, $75]
Here It Is, Your Black Friday Amazon Echo Discount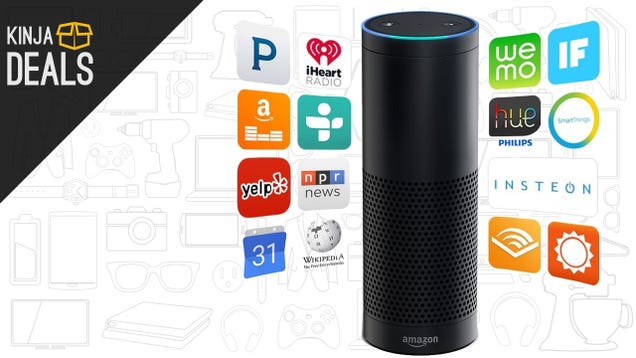 In spite of all the snark when it first launched, the Amazon Echo is actually pretty great, and you can save $30 on yours for Black Friday.
The Best Deal of Black Friday: Amazon Fire Tablet For $35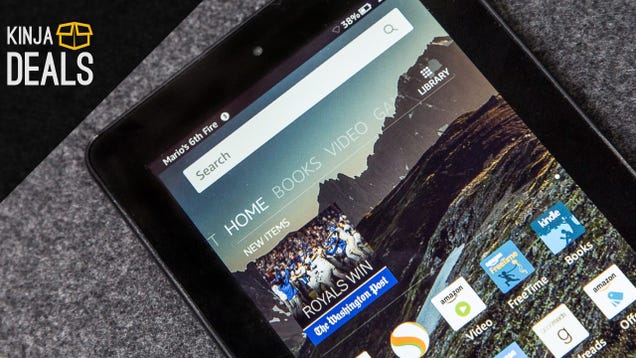 Tablets don't have to be amazing to be useful , and there's no better standard bearer of that philosophy than Amazon's $50 Fire Tablet.
Amazon's Taking 30% (Up to $10) Off Any Physical Book. Yep, ANY Book.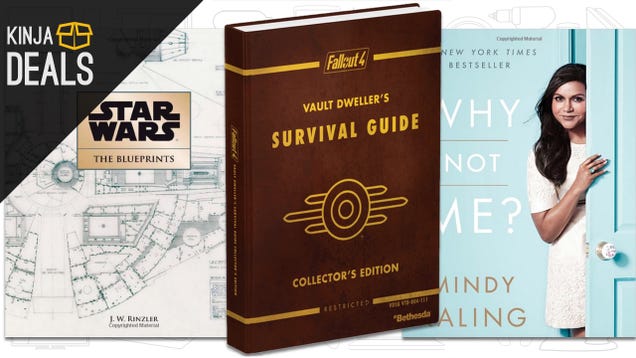 Category-wide sales on Amazon are few and far between, and this is one of the most wide-ranging discounts they've ever offered: Promo code HOLIDAY30 will take 30% off any physical book they sell, up to $10.
The Empty Desktop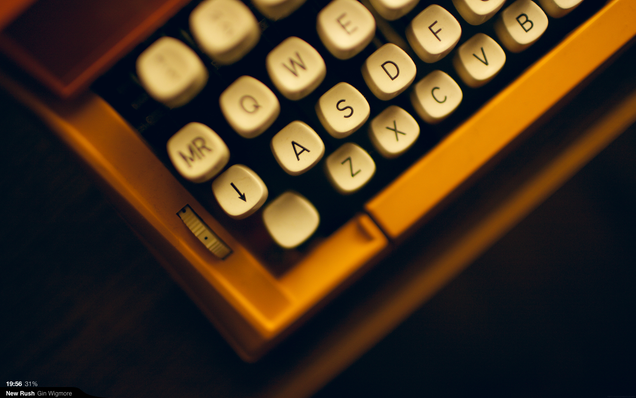 Aside from the time, battery level, and music in the lower left corner, you might think this is just a wallpaper, but it's not—it's Dan C's desktop, and he likes it empty. Every time he sits down it's a glorious fresh start. Here's how he made it.
Stock Up on Cheap Containers to Give Guests Thanksgiving Leftovers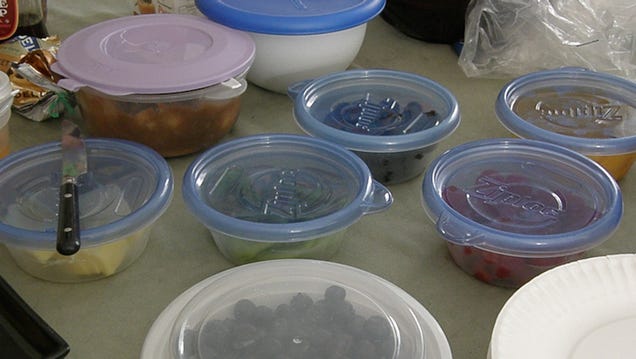 Sharing Thanksgiving leftovers with your guests keeps the spirit of the holiday going, but can leave you without a lot of dishes. When you stock up on last minute groceries, grab a set of cheap containers to hand out leftovers in.
Make a Secret Compartment Tie for Storing Valuables and Other Goodies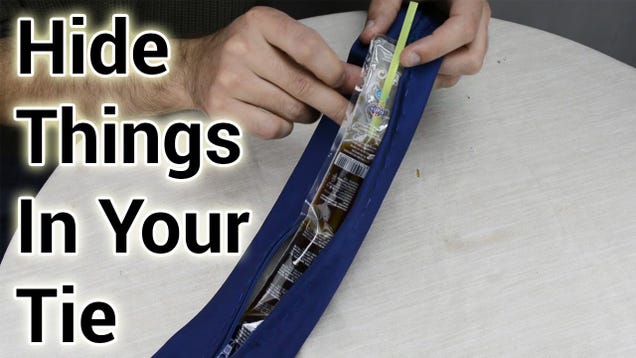 We've show you how to make secret compartments around your home before, but what about in your clothing? This secret compartment tie can hide your cash and valuables, or help you sneak a drink into the club.
Drinking Coffee May Help You Avoid a Premature Death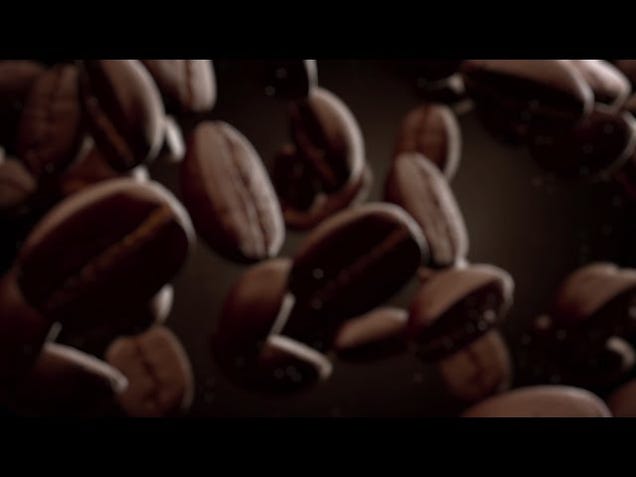 There's already a lot of evidence that coffee is good for certain aspects of your health , but a recent 30-year long study suggests it may actually help you avoid a premature death.
The Best Printer Deals of Black Friday Are Back In Stock, For Now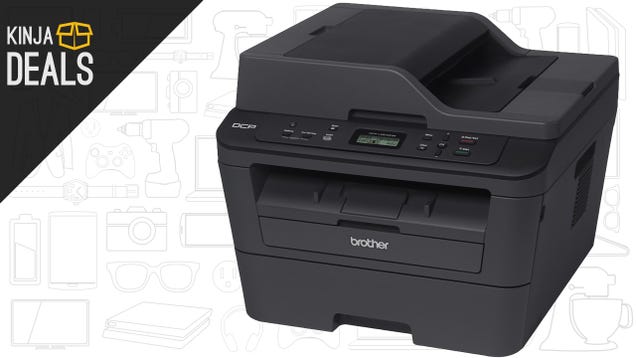 The cagiest deals of Black Friday 2015 are back in stock, if you hurry. We've seen the Brother HL2380DW for $80 and the DCPL2540DW for $85 already this week, but they both disappeared within hours. At least for now though, they've available and ready to depose your awful Inkjet.
Cook Stuffing in a Muffin Tin for More of That Delicious Crust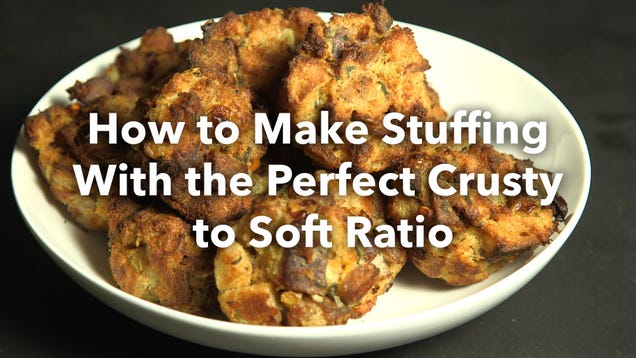 The best part of Thanksgiving stuffing is the crispy outside. Chef Trae Basore from Pearl & Ash shows us how to get a bit more of that delicious crust.
Quickly Clear the Leaves in Your Yard With Some Flexible Plastic Sheeting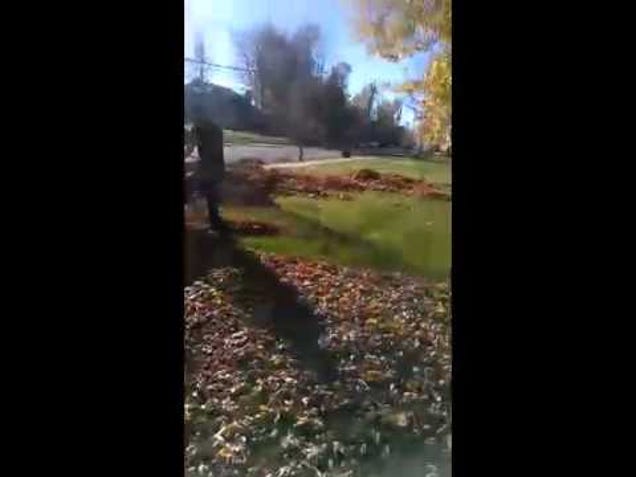 Raking leaves can take forever and wear you out. With some flexible plastic sheeting, however, you can clear up your lawn in no time at all.
io9 Every Hint and Clue Hidden in the Captain America: Civil War Trailer | Gawker Japanese Departmen
io9 Every Hint and Clue Hidden in the Captain America: Civil War Trailer | Gawker Japanese Department Store May Want to Look Up the Word 'Fucking' | Gizmodo A Skeptic's Guide to Buying (or Not Buying) a 4K TV | Kotaku Five Things You Might Not Know about Pikachu
Reeder 3 Adds Support for iOS 9 Features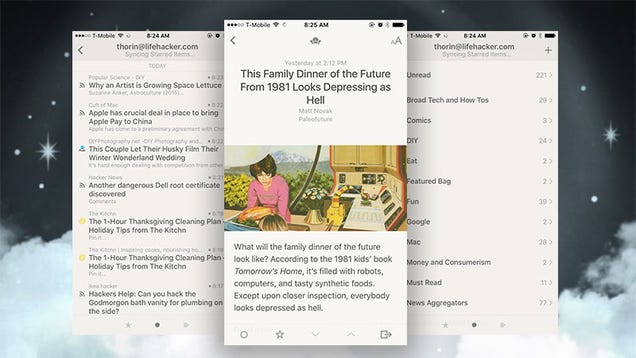 iOS: Reeder's long been our favorite RSS reader on the iPhone and iPad . Today, it gets a little better with the addition of a handful of new iOS 9-specific features.
How to Migrate Playlists from Rdio to Spotify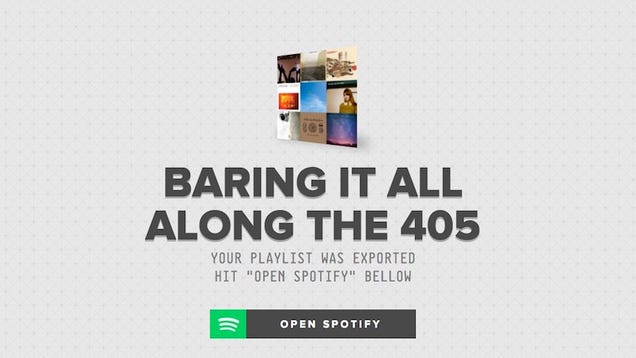 Rdio is shutting its doors , but that doesn't mean you need to lose that playlists forever. It's a pretty easy process to convert and migrate those playlists from Rdio over to Spotify. Here's how to do it.
This Giftable, Cardboard-Compatible VR Headset is Down to $20 Today
It's not as advanced as a Samsung Gear VR or Oculus Rift, but if you have a smartphone and $20, you can experience VR with this View-Master VR starter set.