This Week's Top Downloads
Every week, we share a number of downloads for all platforms to help you get things done. Here were the top downloads from this week.
Use the 10% Rule to Negotiate at Yard Sales
What do you do when the seller at a yard sale says, "Make me an offer." The Simple Dollar suggests taking a minute and applying the 10% rule.
​Keep Ice Cream Tasting Fresh by Storing It With Parchment Paper
After you scoop out some ice cream from the tub and put it back in the freezer, it's common to get a layer of ice crystals on top. The easy way to avoid that, says AO Life, is to cover the ice cream with parchment paper.
Use Everyday Toiletries in a Basin to Mask Bathroom Smells
The best ways to de-stink your stuff might not be easily available when discretion is the order of the way. If you don't want to leave a bathroom stinking, redditor RatherTall has a quick-fix concoction that he says masks the odors well when you're at someone else's place.
Avoid a Mess While Eating Watermelon With Two Strategic Cuts
Eating quartered slices of watermelon can be a messy affair. Bite anywhere and you'll probably get some fruit on your cheek because of the size and shape. CrazyRussianHacker has a neat trick to solve this.
B1 File Manager Accesses Multiple Dropbox Accounts on Android
Android: The default Dropbox app on Android forces you to use only one account at a time. If you have multiple Dropbox accounts and need access, then B1 File Manager is a good solution—although it doesn't offer local sync.
Save Sticky Photographs by Soaking Them in Lukewarm Water
In case your old album of photos has been damaged, whether stuck together or by spilling some sticky liquid, don't panic. All you need is lukewarm water to save the day, says WikiHow.
Top 10 Ways to Make the Most of Your HDTV
You spend a lot of time in front of your TV, but chances are you may not be using it to its full potential. It's not just about better picture, either—a good TV setup requires the right cables, a good remote, and a lot more. Here are 10 tweaks for creating the ultimate TV setup.
Use Seltzer Water for Healthier Cocktails
You know how to choose the healthiest alcoholic drink , but things aren't that easy when you're making cocktails. Greatist has come up with eight rules to make drinks healthier, along with a list of non-fattening cocktails.
What Documents Should I Shred and What Should I Keep?
Dear Lifehacker,
I have a giant pile of important looking documents sitting in front of me, and I have no idea what to do with them. Some of them look pointless, but could be important. Which ones should I hold on to, and which ones should I shred?
Reinforce Charging Cable Joints with Paracord
The end of your laptop or phone charging cable can take a lot of stress when you bend it to plug it in to give your gear some juice. We've shown you how to reinforce it with Sugru , but if you want something more durable, attractive, and multipurpose, try some paracord instead.
Deadspin Nobody Has Ever Pimped A Home Run As Hard As This Guy Did | Gizmodo Clever Crook Uses Heat
Deadspin Nobody Has Ever Pimped A Home Run As Hard As This Guy Did | Gizmodo Clever Crook Uses Heat Vision Drone to Hunt Down Weed and Steal It | io9 Japan Unveils Its Plan To Save The Whales, By Killing Them | Kotaku A Spaceship Game That Feels a Lot Like Being in a Relationship | Kinja Popular Posts
Hider 2 Secures and Hides Files on Your Mac
Mac: Securing your files isn't always a simple process. Hider is an app that makes the process of hiding away and encrypting files quick and easy.
Place a Reminder of Your Long Term Financial Goals on Your Credit Card
Many of our tricks to save money are designed less to solve math problems and more to trick our brains. To that end, financial blog And Then We Saved suggests placing a picture or reminder of your long-term savings goals directly on your credit card to discourage frivolous purchases.
Does the First Proposal Always Lose in a Salary Negotiation?
About to take a new job or negotiating a raise? You may want to read up on the strategies of negotiation and familiarize yourself with a little game theory. The workplace experts at Stack Exchange offer some advice.
Ubuntu 14.04 "Trusty Tahr" Brings Small Changes, Long-Term Support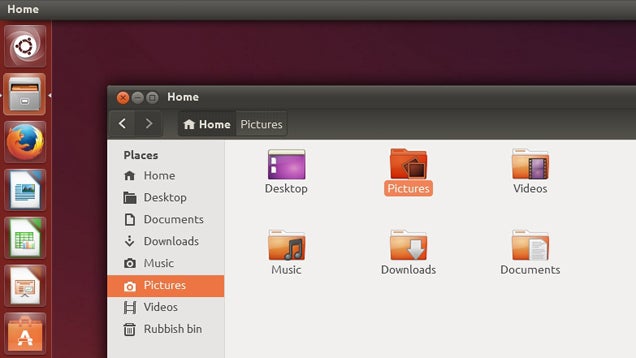 Canonical released the latest version of Ubuntu Linux this week, with a bit of polish all around. Here's what you'll find.
The fastest way to take off your t-shirt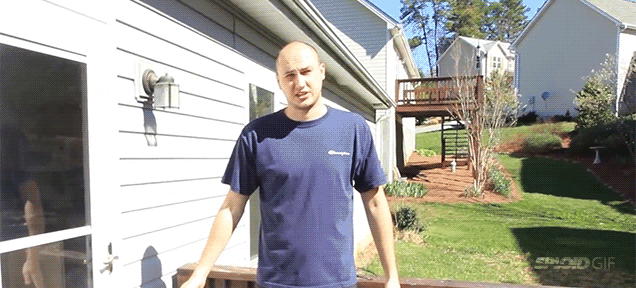 This guy claims this is the fastest way to take off your t-shirt. It looks pretty damn fast to me, although guys with tight t-shirts will not be able to use this trick.
Ask Yourself What Three Things You Need to Do Today
We love to-do lists, tracking tasks, and keeping an eye on everything that needs to get done. But Jeff Atwood suggests a different approach: every day, ask yourself what three things need to get done, and ditch the other lists.
New Tax Fraud Scam Reminds Us: Protect Your Social Security Number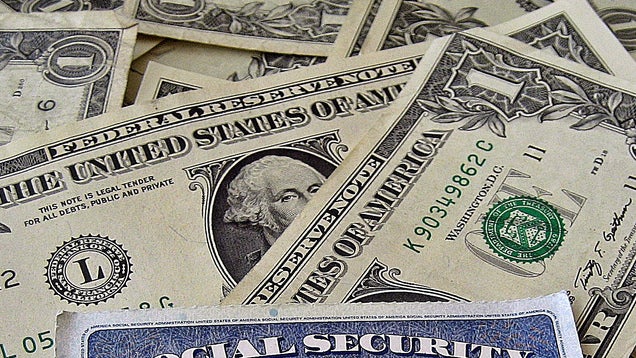 While Heartbleed and credit card breaches at Target and Michael's have us all on the watch for our security, the most secure number in your inventory isn't your credit card number: It's your Social Security number. Here are a few tips for protecting it.
Get a Rare $25 Discount on the Nest Learning Thermostat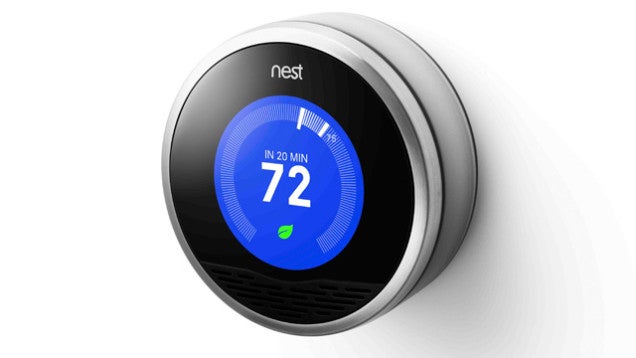 There have been a few promo code tricks or gift card offers to get the price of the Nest Learning Thermostat down, but today we've got a straight $25 off. This is the best cash discount we've seen, and the best overall deal since Black Friday, so get it before it's gone. [Amazon]
This Week's Most Popular Posts: April 11th to 18th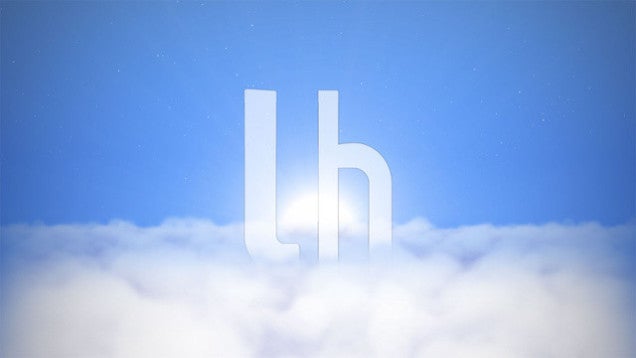 This week we explained why your clever password tricks don't work anymore , discovered who expects a tip , overcame the biggest relationship challenges , and added cool stuff to our calendars . Here's a look back.
The Proper Way to Wash an Electric Blanket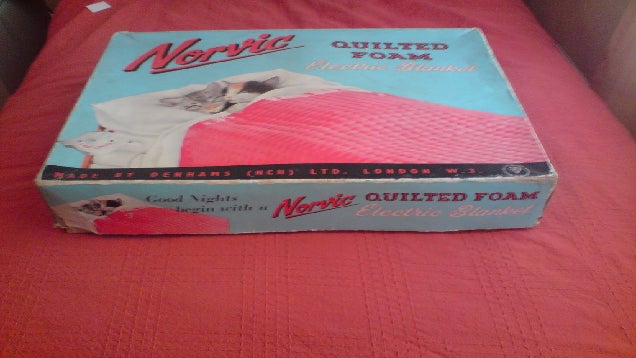 When it's time to put away the electric blanket for the season (or starts to smell funky), it's time to clean it. Clean an electric blanket using a washing machine and a few simple steps.
A Cord Cutter's Starter Kit, Nest Thermostat, True HEPA Purifiers
If you're ready to cut the cord, Newegg will sell you everything you need to get started today for under $100. The Mohu Leaf is the most popular indoor antenna out there , and the Roku 3 is an excellent media player without a hidden agenda .
Stress Test Your Mac with the "Yes" Command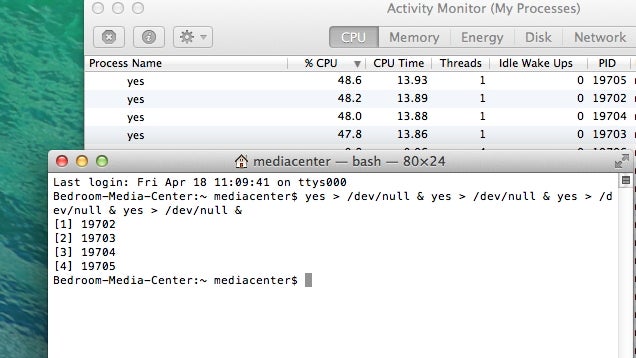 If your Mac is having intermittent problems when it's under a heavy load, you can perform a simple stress test in the terminal to try and reproduce the problem.
The Knot Helps You Plan Everything Related to Your Wedding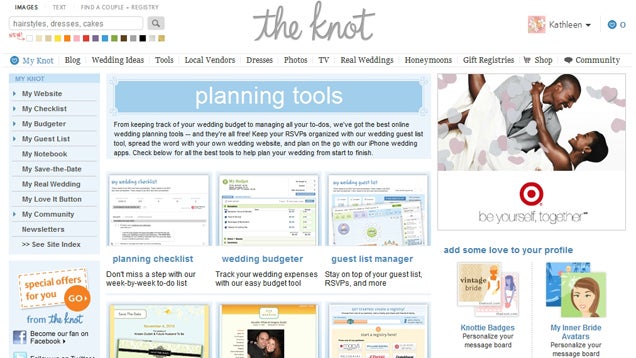 Planning a wedding can be a stressful affair , but web site The Knot has a ton of stuff to get you started, from checklists to timelines to inspiration boards.