Saturday's Best Deals: Running Shoes, Harmony Remotes, Blood Pressure Monitor, and More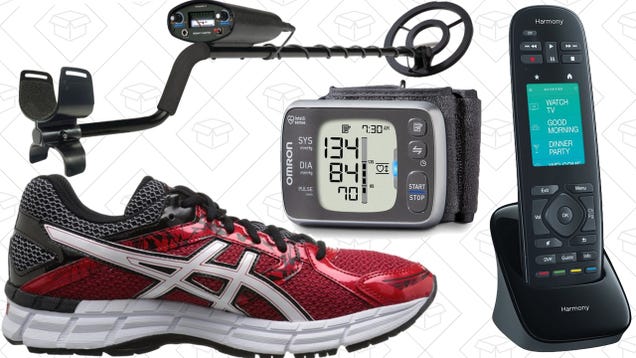 Running shoes, universal remotes, and metal detectors lead off Saturday's best deals.
This Week's Top Downloads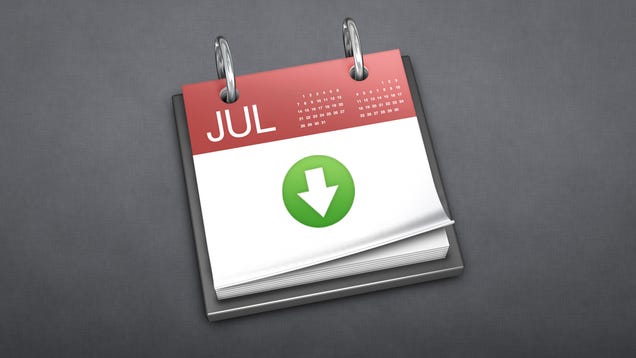 Every week, we share a number of downloads for all platforms to help you get things done. Here were the top downloads from this week.
Keep White Sneakers White With All-Purpose Cleaner and Regular Cleanings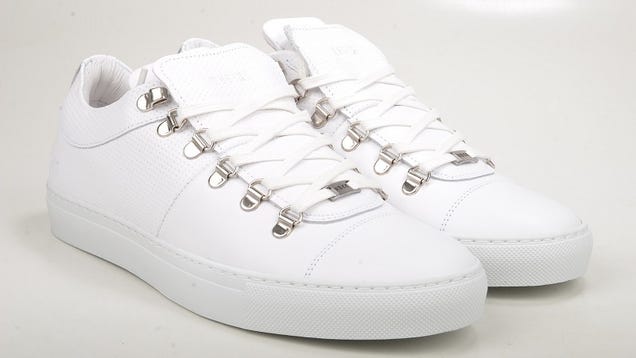 There are a few ways to try and revitalize dirty sneakers , but the secret to keeping white sneakers white is regular cleanings and a typical household cleaner you already have.
Other for iPhone Quickly Sends Canned Messages to One Other Person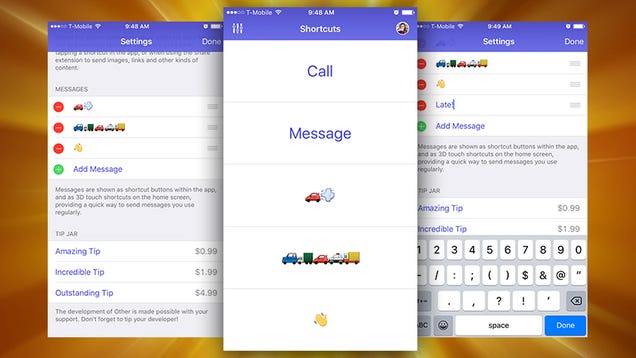 iPhone: If you have one person you tend to message with a lot, Other is a very simple little app that makes sending a canned message to them a ton easier.

How to Watch the White House Correspondents' Dinner Online, No Cable Required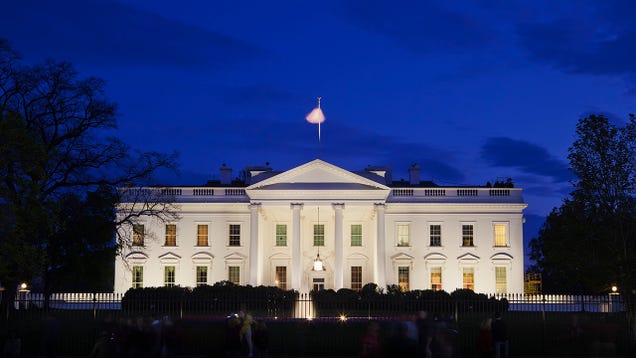 Tonight, the White House will host the last Correspondents' Dinner of President Barack Obama's administration. Here's how to watch it online, even if you don't have cable.
Cut the Cord On Your Work Periodically to Avoid Burnout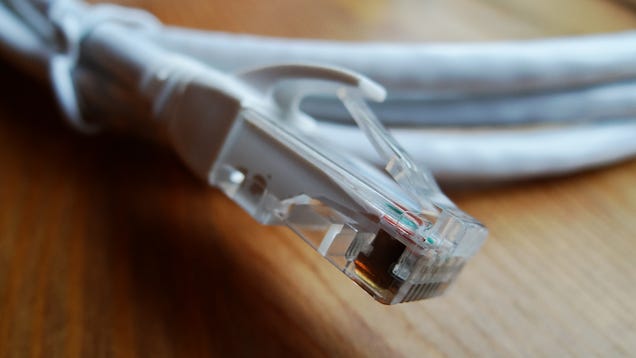 It's Saturday afternoon and you're relaxing at home. Have you checked your work email today? If so, you're probably contributing to your own burnout .
Make Delicious Vegan Waffles With Tofu Instead of Eggs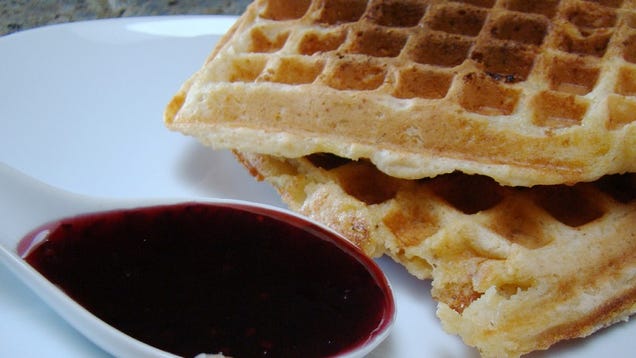 If you're looking for a tasty vegan breakfast treat, these tofu waffles will taste like the real thing. You can even use your favorite waffle mix.

Top 10 Moving Tricks for a Fast, Painless Move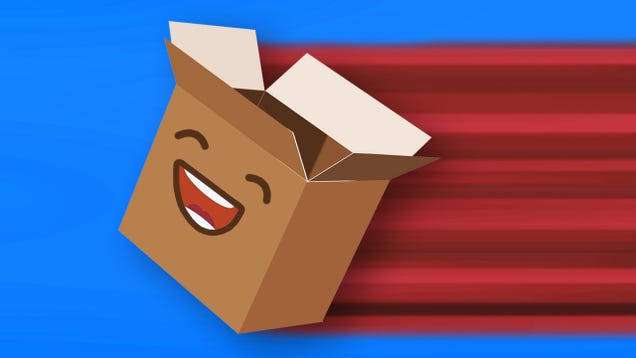 Moving can be fun, but packing sucks. The luster and optimism of a new home quickly diminishes when you're busy shoving your stuff in boxes so it doesn't break on the way. Here are some tips to make it all easier.
Batch Resize Images in OS X With This Automator Script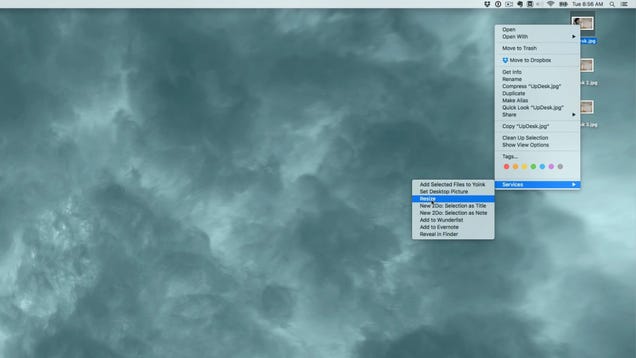 If you need to resize a ton of images on your Mac, Automator is the way to do it in one fell swoop. 9to5Mac shows off how to quickly make your own Automator service for doing just that.
The Bar Roulette iOS App Makes Bar Hopping Adventures Even Better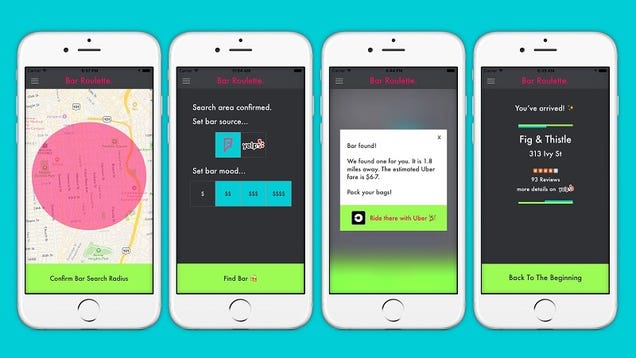 Bar Roulette, the clever service that sends you and your buddies to random top-rated bars in your area, now has a dedicated app for iOS with a new premium service tier and support for Foursquare.

Remains of the Day: Microsoft Limits Cortana Searches to Bing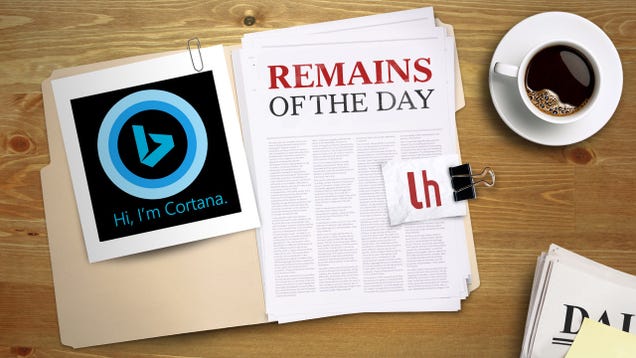 No Google for you! If you make use of Windows 10's digital assistant Cortana to search the web, you better be happy using Bing. Microsoft wants total control of the search experience—in theory, a good thing—but that also means links will open in the Edge browser.
Make Homemade Mandarin-Style Orange Slices With Pectinase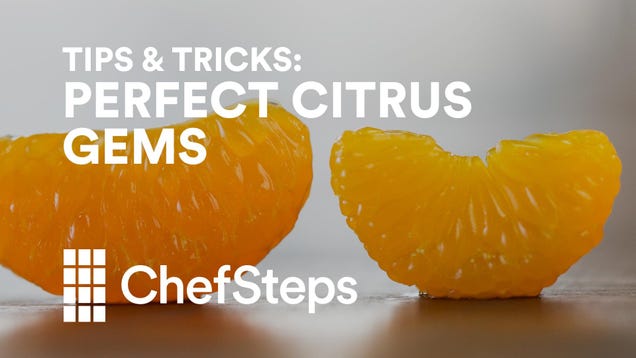 Everybody loves the sweet flavor and gem-like appearance of mandarin oranges, and this video will show you how to make your own at home. You can even use this same technique to make fruit gems out of almost any citrus fruit.
Today's Best Deals: Cheap Laptop, Touchless Toilet Kit, Ninja Blender, and More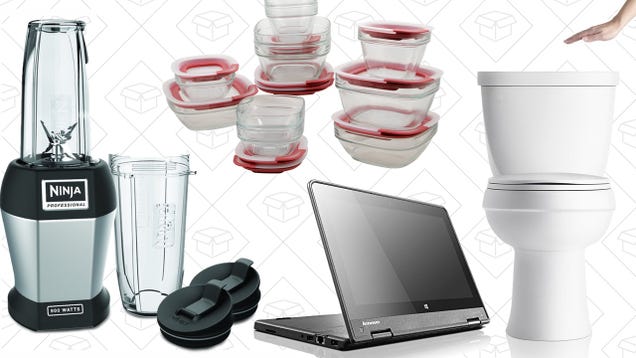 Rubbermaid leftover storage containers, a touchless toilet kit, and a $250 touchscreen laptop lead off Friday's best deals.
Screengrabber Warren G Performs Incredibly Bad Rendition Of "Take Me Out To The Ballgame" | Jezebel
Screengrabber Warren G Performs Incredibly Bad Rendition Of "Take Me Out To The Ballgame" | Jezebel Helpful Man Patrols Texas Ladies' Room, Tells Woman 'You're Dressed Like a Man' | Gizmodo Someone Is Finally Trying to Stop This Underground Garbage Fire That's Burned for Six Years | Gawker I Can't "Deal" With This |
Instantly Free Up Almost 1GB on Your Raspberry Pi By Ditching LibreOffice and Wolfram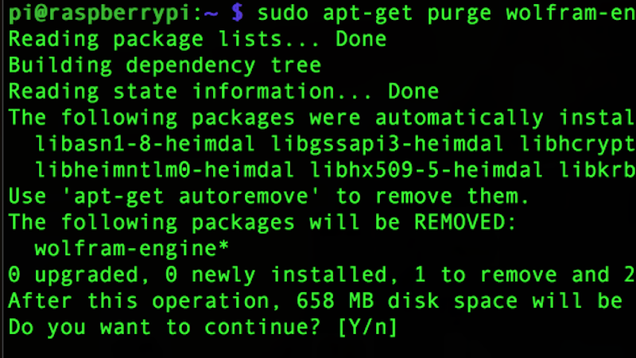 One of the really nice things about the newest builds of Raspbian is that it comes with just about all the software you need to get running. The downside of that is that all that software takes up a ton of space. RasPi.tv points out you can quickly snag about a 1GB back by deleting two apps: LibreOffice and Wolfram.

"There Is No Right Way to Make Something"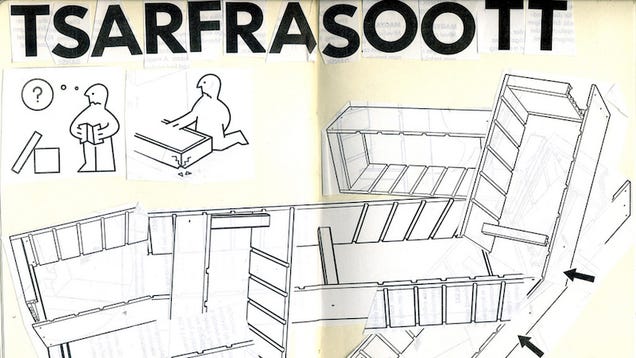 If you're a DIYer, whether it's woodworking, 3D printing, electronics, or whatever else, it's really easy to get caught up in following a tutorial or guide. Artist Kate Harman reminds us to venture off that path sometimes.

Build a Low-Light Streaming Video Baby Monitor With a Raspberry Pi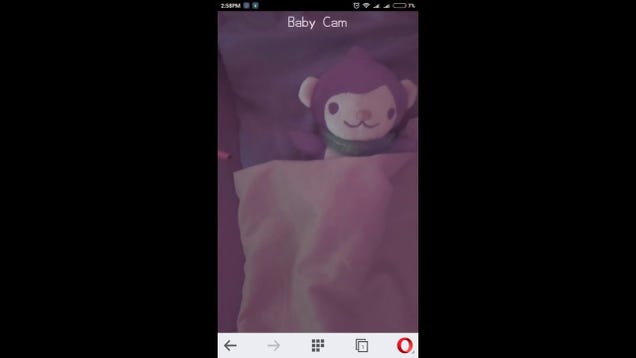 If you're looking for a DIY way to keep an eye on your baby, Element 14's put together a guide that shows off how to build your own night vision camera with motion detection using a Raspberry Pi.
iOttie's Newest Smartphone Dash Mounts Just Got Their First Discounts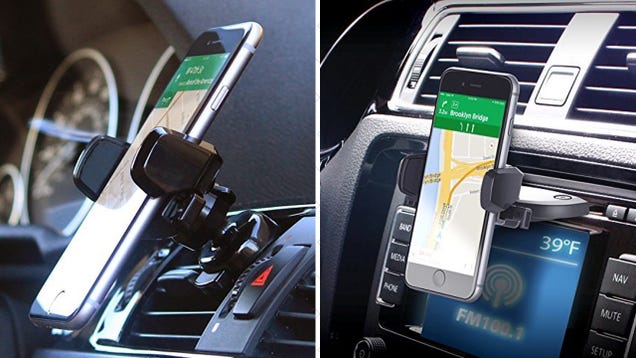 iOttie makes your favorite suction cup-based smartphone dash mounts, but today, two of their newest products just got their first discounts. We've seen similar products from other manufacturers before, but I've found iOttie's snap-to-close phone cradles to be incredibly secure and convenient.

Instagram's Viral Weight Loss Teas are Just Laxatives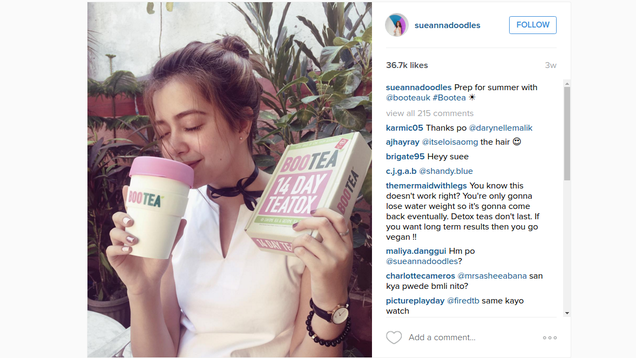 Celebrities on Instagram love to hawk weight loss products, and one of the biggest trends is the teatox: Herbal "detoxing" teas that are supposed to help you lose weight naturally. Of course, miracle cures don't exist, and many of these teas are just laxatives.
10 Steps to Create Your First Android App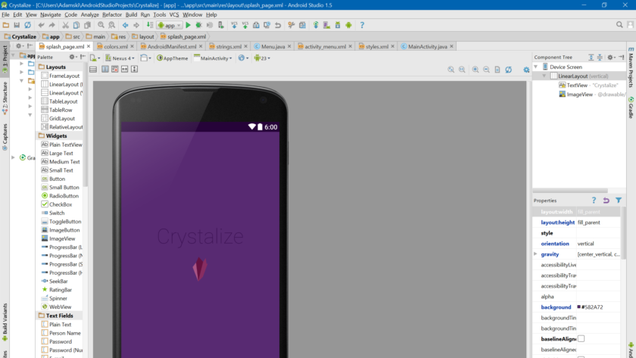 Building an Android app isn't as hard as it might seem, as long as you focus on creating a simple app at first. Android Authority shares a tutorial that covers the 10 main things you have to do to develop your first app.
Teach Your Kids to Stop Interrupting You with This Technique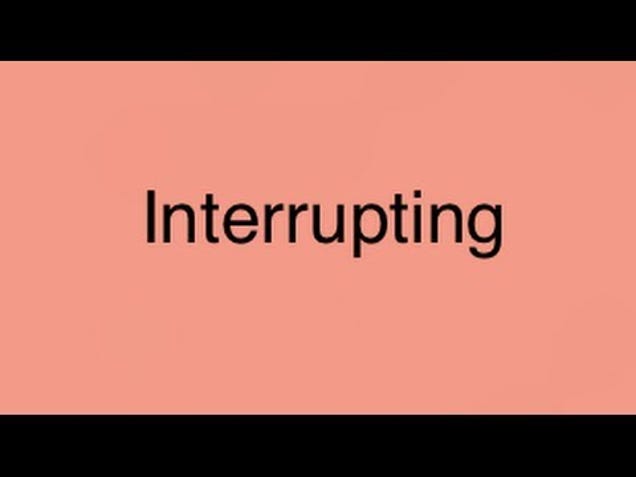 Kids are impatient little buggers who don't realize they're being rude when they interrupt you when you're having a conversation. Here's an easy technique that will teach children a better way to get your attention.
Freshen Up Your Smile With These Gold Box Deals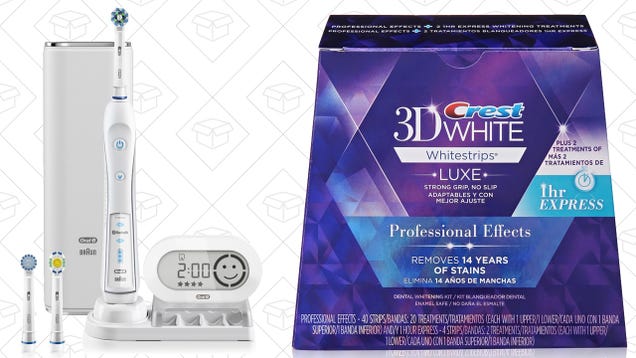 Today only, Amazon's Gold Box features a pair of deals to keep your teeth healthy and white between visits to the dentist.

Prepare to Pay Extra If You Keep Your Uber Driver Waiting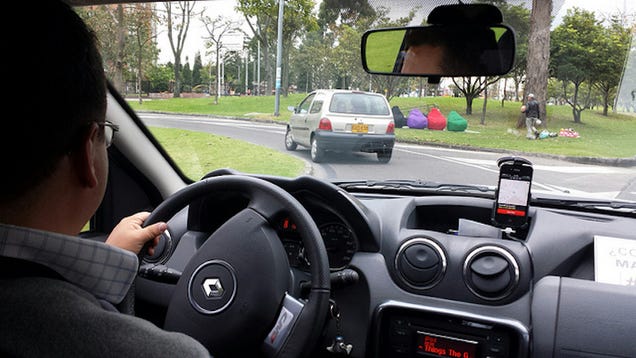 You shouldn't keep your Uber driver waiting; it's just impolite. On top of common courtesy, though, it will also cost you if you're late. The company has just decreased its five minute grace period to two minutes.
This Week's Most Popular Posts: April 22nd to 29th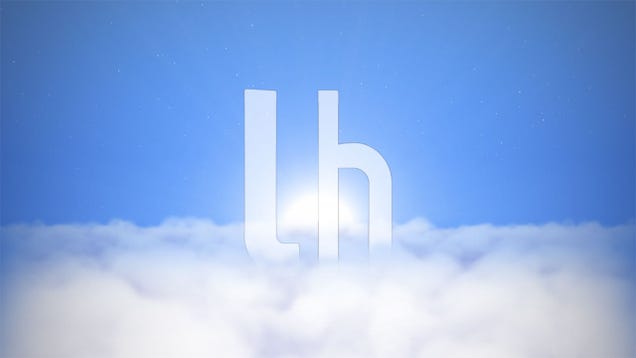 This week we explained why the buying versus renting debate is silly when it comes to homeownership, tried to get a decent night's sleep after drinking, and then, of course, learned to make a decent cup of coffee the laziest way possible. Here's a look back at this week's top posts.

How'd You Do During April's Money Challenge?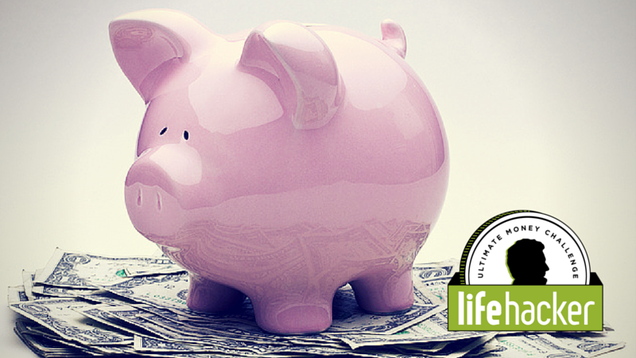 This month we challenged you to jumpstart your retirement savings. Now it's time to check in and tell us: how'd you do?