Split Payments, Air Conditioning, and Pocket Tags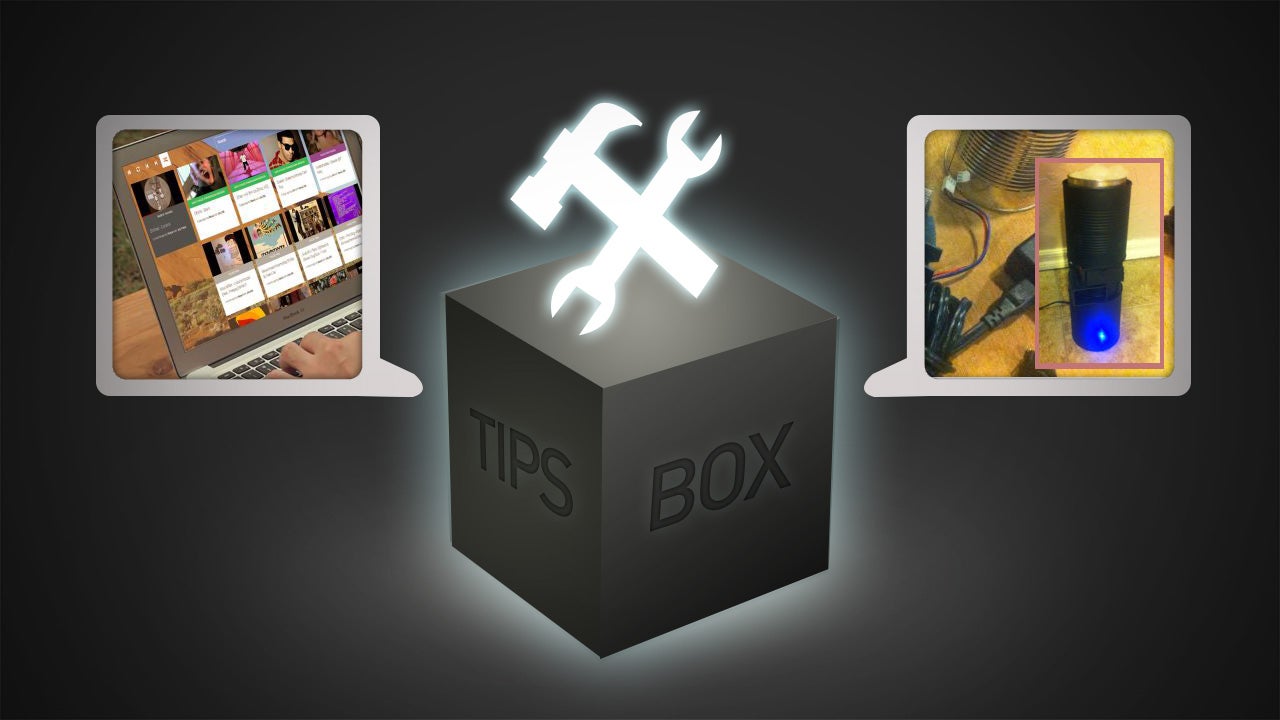 Readers offer their best tips for splitting payments between groups, building a desktop air conditioner, and adding time to read tags to Pocket articles.
The Two Features Worth Paying for at a Car Wash
If you want to keep your car in good shape, you have to get it washed somewhat regularly, but you can easily overpay by purchasing cleaning features you don't need. Chauffeur and redditor saxonjf suggests you only need two: high pressure wash and high pressure wax.
How To Get Out of a Gaming Funk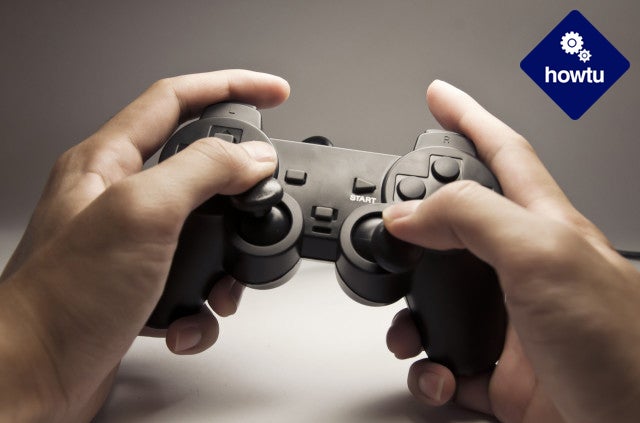 Can't find anything to play? Nothing really clicking for you right now? It's okay. This sort of thing happens. We're here to help you out of your gaming slump.
The Best Instant Messaging Application for iPhone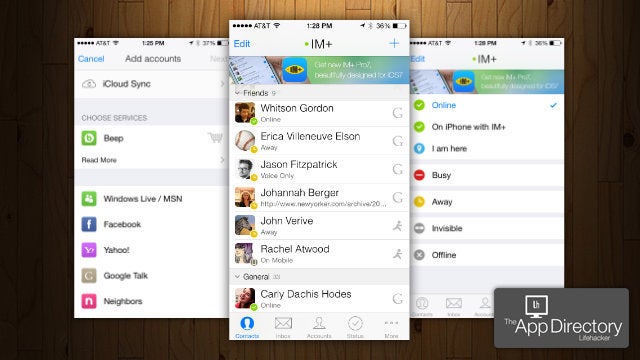 The iPhone offers up a handful of IM apps, but IM+ works best. It's easy to set up, has an intuitive interface, supports many chat protocols, offers encrypted chats, and is available for free.
The Essentials Pouch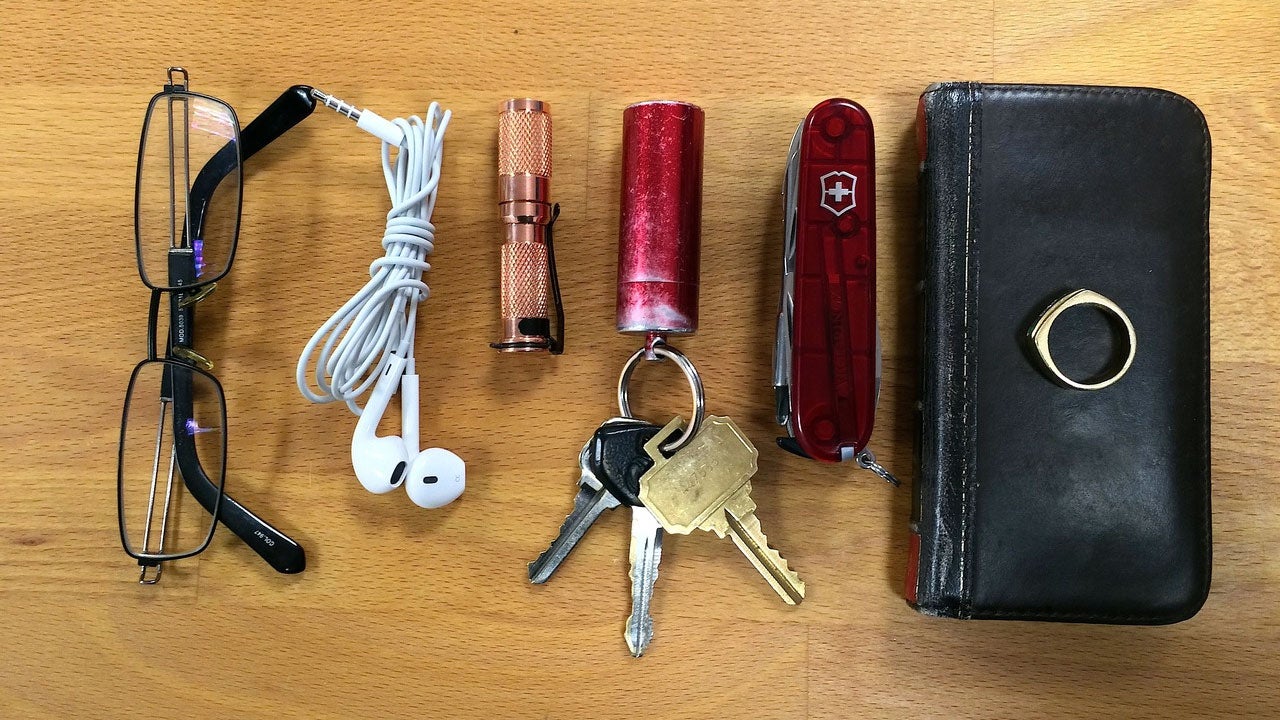 Not every go bag has to be a bag. If you can fit all you need into a pouch, why not do it? The folks over at Every Day Carry found such a situation. This is about as minimalist as you can get.
How to Clean Your Smelly Workout Clothes Properly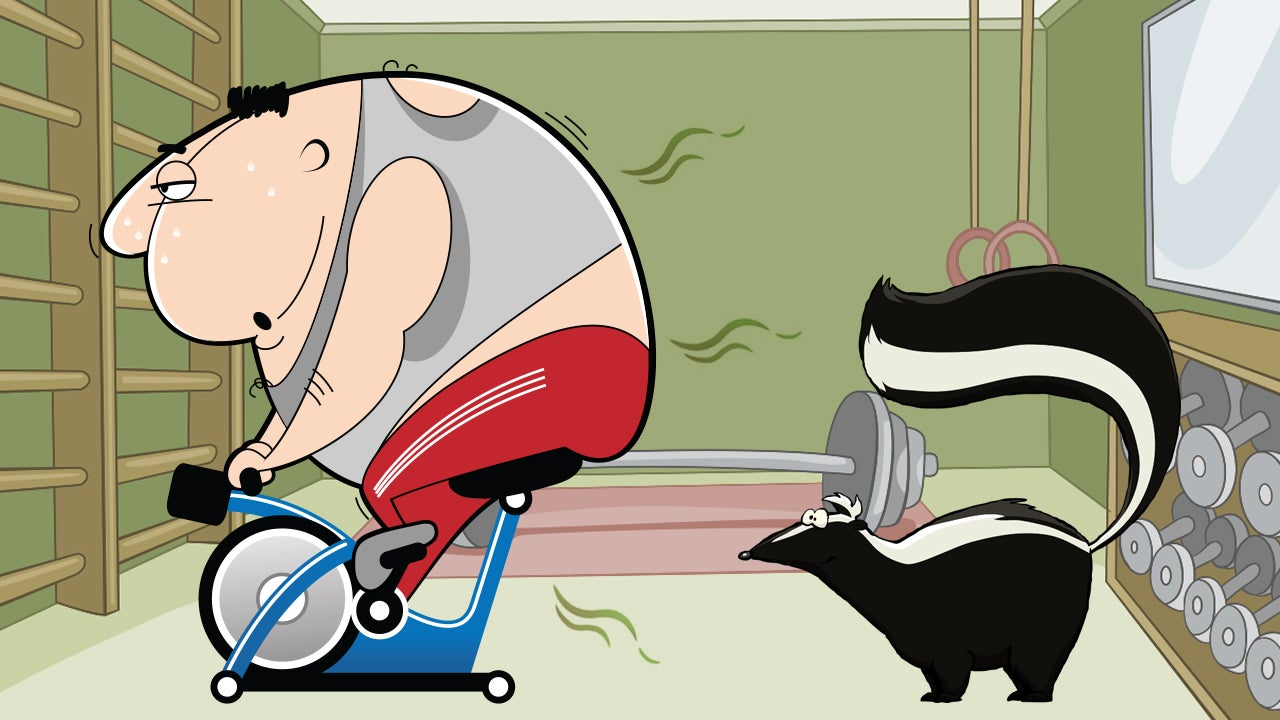 If you exercise, chances are you've been there before: You come home from the gym or a run and are shocked by the odor emanating from your workout clothes. Sometimes, no matter how many times you run them through the washer, the technical materials used to make exercise clothing just don't seem to want to come clean.
Kotaku Eight Things You Might Not Know About The N64 | Deadspin 31 Buddy-Cop Clichés On True Detecti
Kotaku Eight Things You Might Not Know About The N64 | Deadspin 31 Buddy-Cop Clichés On True Detective | Jezebel Miracle Vodka Saves Puppy From Poisoning | io9 There is a scientific reason why it always rains on weekends
Unclog a Toilet Like a Plumber
Nobody likes a clogged toilet. While you might think you just need a plunger and a strong arm to unclog a toilet, The Art of Manliness points to a few plumber tricks that make unclogging your toilet a little more pleasant.
How High-Impact Exercise Actually Strengthens Your Bones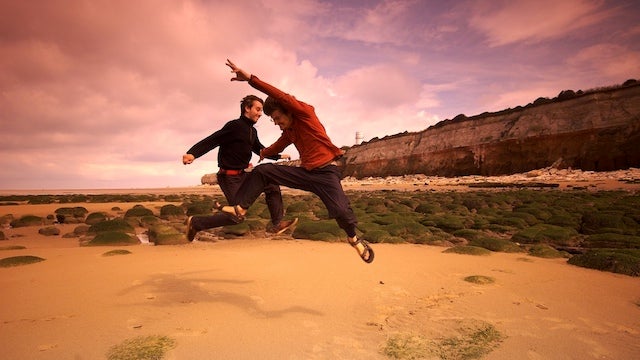 We've known for a long time that the more impact we put on our bones, the stronger they get, but we haven't known how much that needs to happen. The New York Times points to a few studies that show just how much and how hard we need to jostle our bones to keep them healthy.
Automatically Create DayOne Journal Entries from Any IFTTT Recipe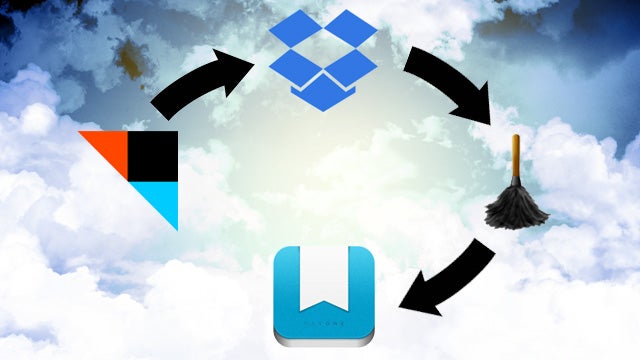 Mac: DayOne is one of the best journaling apps for both iOS and the Mac , but it doesn't integrate with other services to allow you to create any kind of automatically updated journal. So, the blog Poor Signal came up with a way to automatically create a new DayOne entry for various IFTTT recipes using Dropbox and Hazel.
Ask an Expert: All About Perfecting Your Resume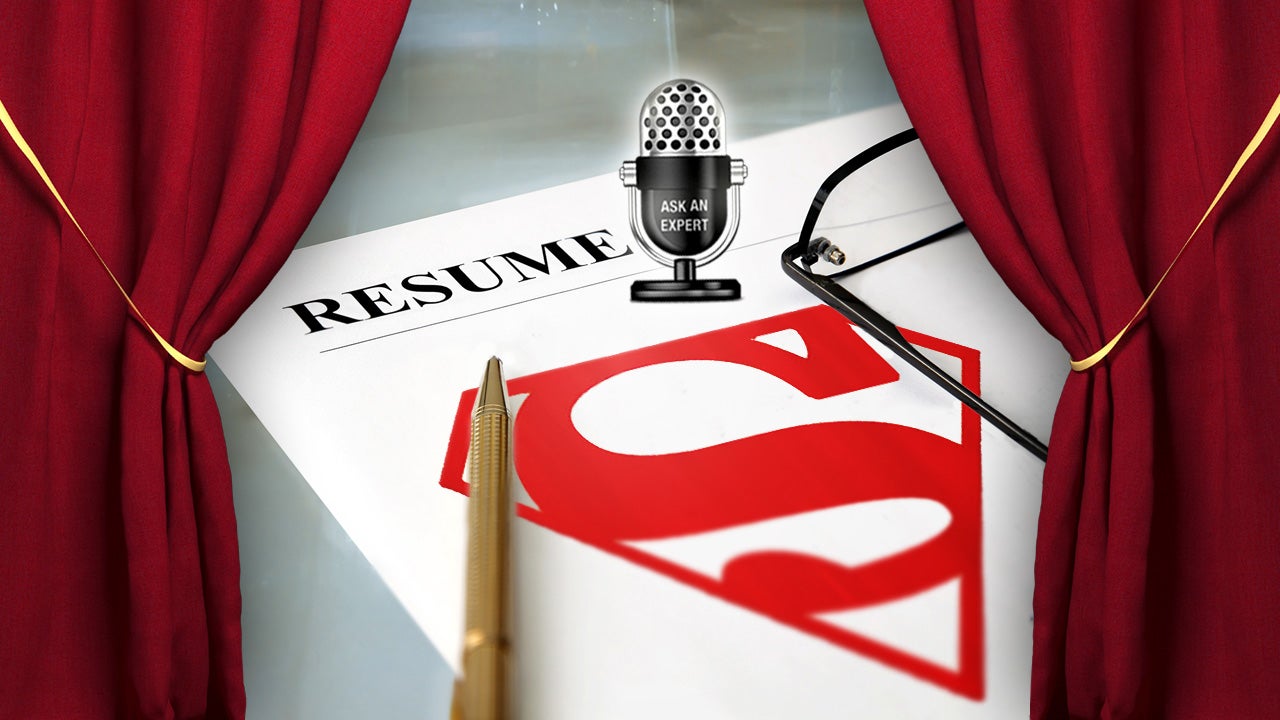 Say hi to Donna Svei, a resume writer, executive recruiter, and career blogger at AvidCareerist. Recruiting since 1987, Donna has completed over 400 executive searches. She knows what hiring managers want to see on a resume and what makes them schedule an interview with you. Have questions for her? Donna is hanging out for the next hour, so ask away!
Tweetbot Adds a New Font Option, Larger Thumbnails, and Better Muting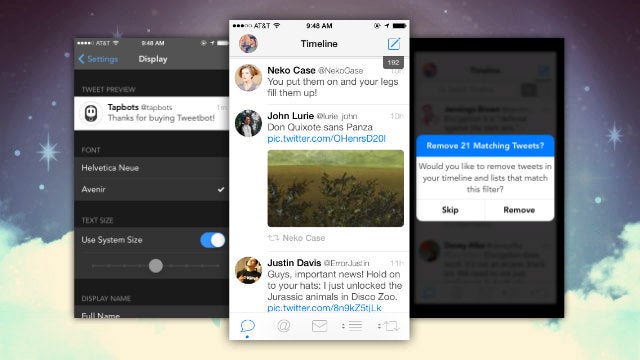 iPhone: Tweetbot, our pick for the best Twitter client for the iPhone , got an update today with a handful of new features, including a new font, a better thumbnail display, and the ability to instantly mute tweets.
Three-Port Anker Charger, Bluetooth For Any Speaker, Canon T3i [Deals]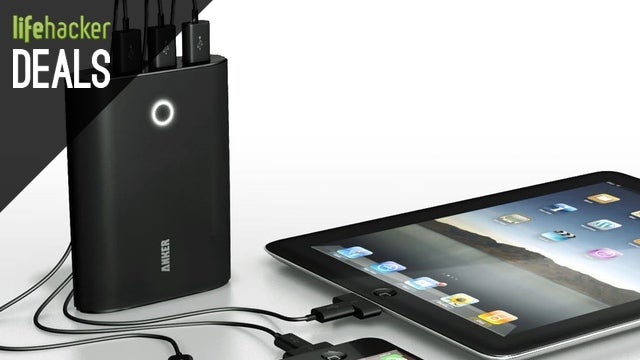 We love all of Anker's external chargers, but the Anker Astro3 is pretty unique in offering three USB ports on a relatively compact 12,000mAh frame, and today you can pick one up for just $40.
The Differences Between a DSLR and Smartphone Camera, in Video Form
You probably don't need us to tell you that a proper DSLR camera is better than the camera on your smartphone. But if you're curious how much better it is, the folks at Bammo have a (slightly NSFW) video that explains everything you need to know.
iOS 7.1 Is Out with Siri Update, Visual Tweaks, and CarPlay Support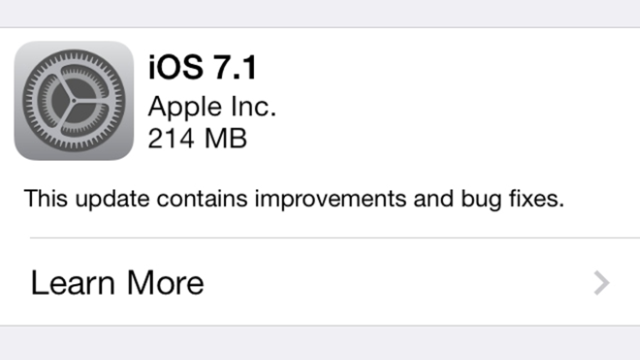 iOS 7.1 is now available through Software Update on all your Apple devices. Here's what's new.
Everything You Need to Know About the New Privacy-Focused Smartphones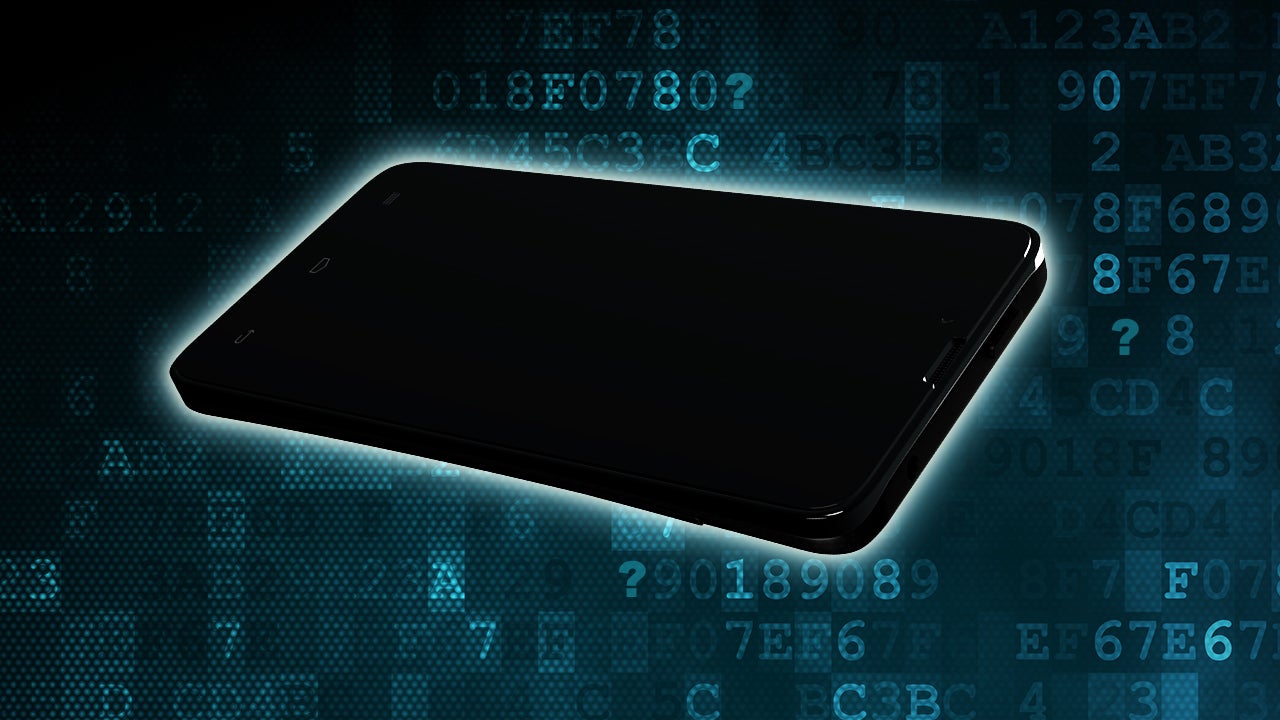 A new generation of privacy-focused smartphones hit the scene at Mobile World Congress (MWC) last month. On the surface, they're all pretty exciting, but do you really need one of them to keep your data safe from prying eyes? Here's what you need to know.
How to Handle an Unexpected Windfall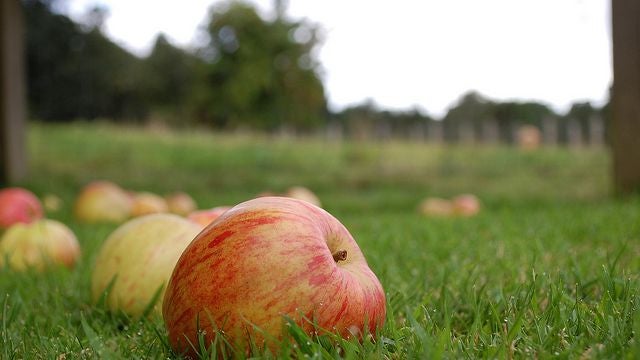 Maybe it's an inheritance, a lottery win, or some other stroke of luck. When you suddenly find yourself flush with some extra cash, it's tempting to spend it on something fun even when you know you ought to be saving it. Here's how to do a little bit of both.
Eight Myths About Jury Duty, Debunked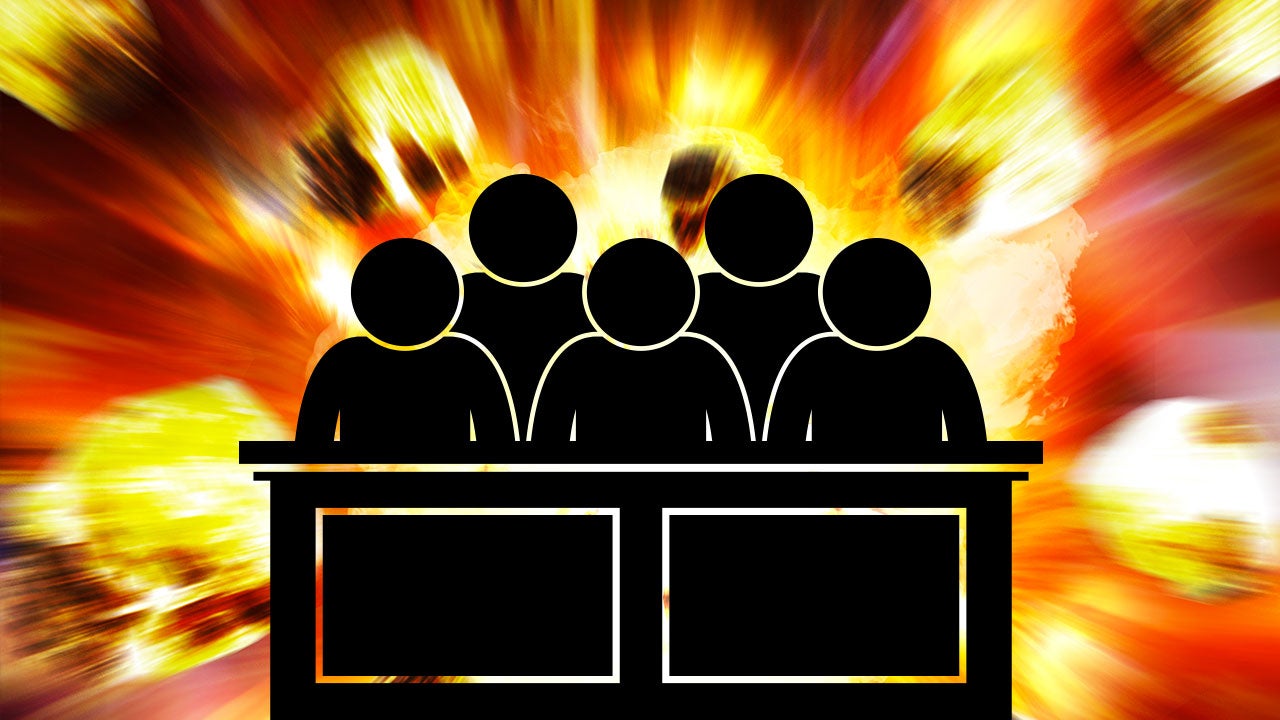 Many people want out of jury duty because it disrupts their lives, and you'll find an endless amount of online information about how to escape. The problem? It's mostly BS. Let's take a look at some of the more common myths out there about jury duty and the truths you should know.
How to Use Bullet Points Most Effectively to Break Down Ideas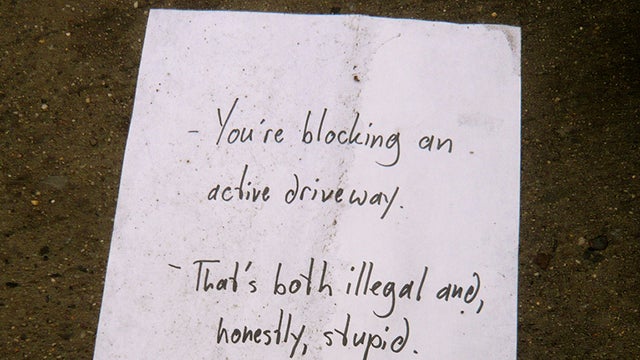 Bullet points don't seem like they're that complicated, but like any element of writing, there's an effective way to use them and an ineffective way. Writing podcast The Lede explains how, when, and why to use bullet points for maximum effect.
Mime-O Beefs Up Android's Clipboard with Dictionary, Send to PC, More
Android/Windows/Mac: The clipboard has always been one of the most useful features of every operating system. Mime-O makes it even better by allowing you to perform actions on selected text directly as soon as you copy it, including passing it to a text message or email app, looking up a definition, or even sending it to your PC's clipboard.
The Easy Way to Calculate How Much You'll Need to Save for Retirement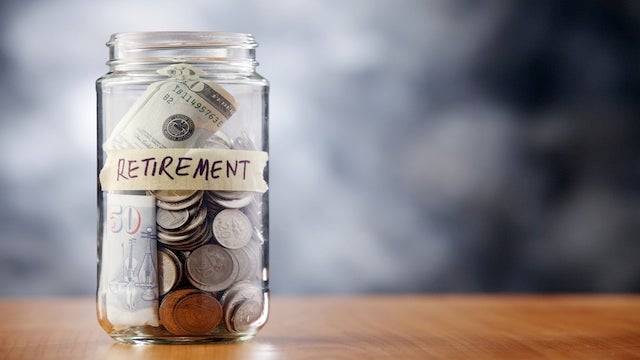 Figuring out how much you'll need to save to comfortably live in your older years can be a tricky—and daunting process. Getting the finite details is one thing, but coming up with an estimate to work towards isn't. Here's some super-quick math you can do to figure it out.
Your Favorite Logitech Gaming Accessories Are On Sale Today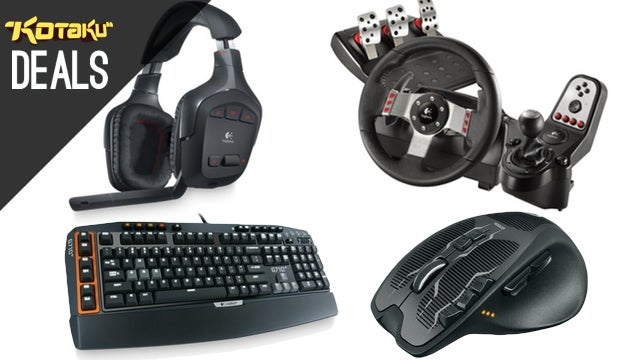 Amazon's Gold Box is back with a vengeance today, featuring ten of the best Logitech gaming mice, keyboards, headsets, and more. The Logitech G series mice were among our five reader-selected nominees for best gaming mice, the G930 headset finished second in our voting for best gaming headset, and the G710+ also rates among the most popular keyboards out there. The last time Amazon had a deal like this, a lot of the best stuff sold out fairly early in the day, so snatch up your favorites while you still have a chance. [Amazon]
Gawker Welcome to Hampton, the Most Corrupt Little Town in Florida | Jezebel The Fucked Up History O
Gawker Welcome to Hampton, the Most Corrupt Little Town in Florida | Jezebel The Fucked Up History Of Antibiotics, Farm Animals And Weight Gain | Kotaku LEGO Keyboard Actually Works As Real Keyboard | io9 One of the best habits for happy living may also be the least practiced
How to Take a Cruise for as Little as $30 Per Day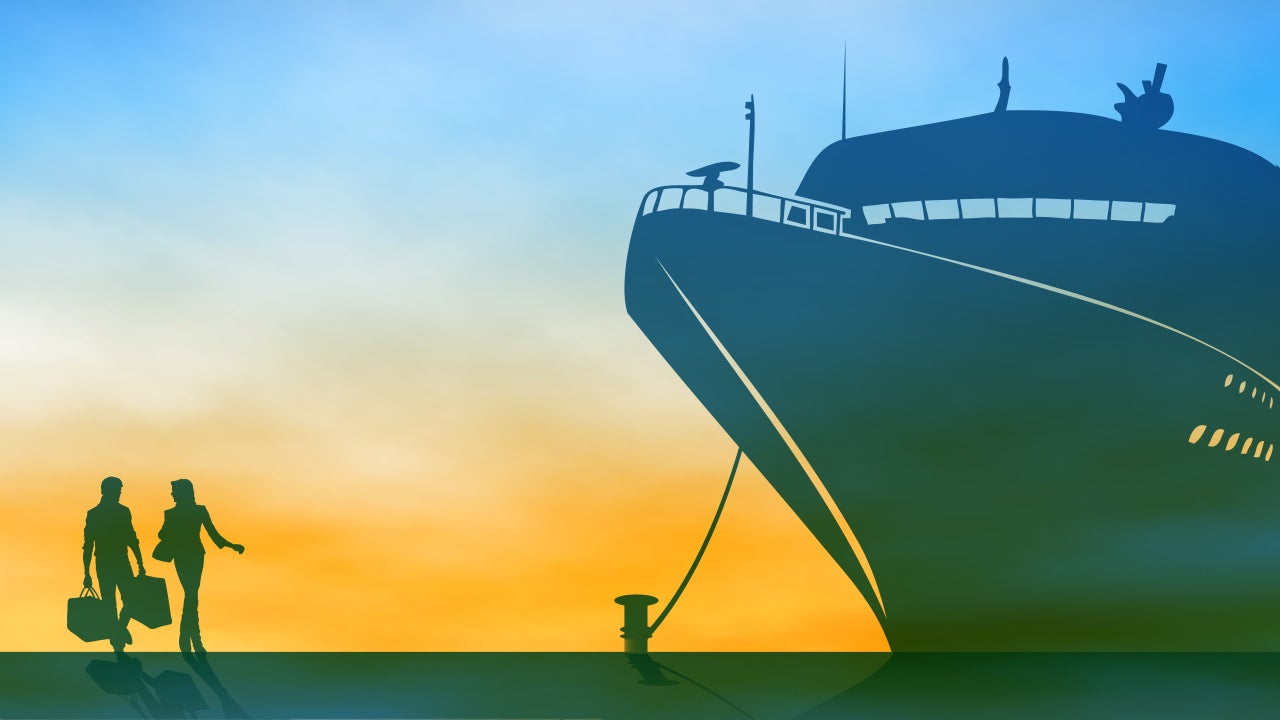 Cruises can be expensive affairs. First, ships reel you in with a "cheap" room and an onboard credit but then smack you around with high-priced drinks, non-included restaurants, and dollar-a-minute internet.
This Course in Behavioral Economics Explains Why We Do Stupid Things
Humans often act irrationally, making decisions—sometimes important ones—that contradict our best interests. This kind of irrational behavior is at the center of behavioral economics, and this free, online eight-week course by TED speaker, author, and Duke Professor Dan Ariely will introduce you to the topic.