The Fresh Loaf
Organizing bread photos in iPhoto
Organizing bread photos in iPhoto
Submitted by
kolobezka
on December 18, 2014 - 7:54am.
Hi, 
any tips how to organize photos of various breads and other recipes in Mac iPhoto? I have about 1 - 10 photos per recipe. Sometimes I repeat the recipe with or without modifications. 
Should I use one recipe per event? or rather a recipe category per event? or otherwise?
I have hard time making up a well organised photo database. I will appreciate any tips and trick. Thanks!
zdenka
Freezing SD panetone dough?
Freezing SD panetone dough?
Submitted by
bread_chemist
on December 18, 2014 - 6:58am.
Any tips on how to do this best?
I assume best to let rise and freeze after shaping in boule (prior to putting in paper mould), but would appreciate any tips/comments.
How Cold is Too Cold?
Submitted by
Sky Blue
on December 18, 2014 - 6:13am.
I live in New England, and it's wintertime here. My house is regularly between 52 and 58F. I have tried several times to make a starter, without luck. Currently I have a rye starter which I have been feeding for about a week and a half, and although it has a few bubbles, it doesn't rise up more than an inch or so after feedings, and it doesn't smell sour whatsoever. I am wondering if my house is just to cold to create an active starter. I don't have a wood stove to keep it by, and having a space heater plugged in all the time seems a little wasteful. Does anyone have experience starting a starter in cooler temperatures?
How to keep my starter alive while I travel?
How to keep my starter alive while I travel?
Submitted by
Sourdoughsmitten
on December 18, 2014 - 5:14am.
I'll be travelling for 2 weeks and I'm horrified at the thought of my viable  starter dying and having to start from scratch all over again. I'm planning to feed it and stick in the fridge and say a little prayer. Will that work?
Amount of mixture per tin
Amount of mixture per tin
Submitted by
liz01
on December 17, 2014 - 9:15pm.
I have to make 6 different sized single layer cakes  using victoria sandwich mix. Can anyone please help me with what weight of mixture needs to be in each tin for an even depth. Tins are 13,11,9,7,5 and 3 inches. Is there perhaps a magic formula, such as x grms  to y cms/ins per tin. Thank you
Holiday Breads
Submitted by
Farahkamal23@gm...
on December 17, 2014 - 7:28pm.
bread machines
Submitted by
motherbear
on December 17, 2014 - 4:04pm.
Has anyone tried the Beem bread machine from  Germany?  Here is the info www.beem.com  If we all start requesting this machine,maybe the company will respond and build a model for US electricity.  I can't bring myself to purchase a bread machine that has an aluminum pan with teflon coating.  
Integrated, automatic ingredients dispenser program for baking gluten-free bread, BIO-CERAMIC LON-stick coating, anti-stick coating, cool touch, LCD display, jam-program, quick bake function, timer, keep warm function
Rye Test Week 7
Submitted by
Apple Betty
on December 17, 2014 - 11:24am.
The first bread for this week was a Holstein White Rye from Germany.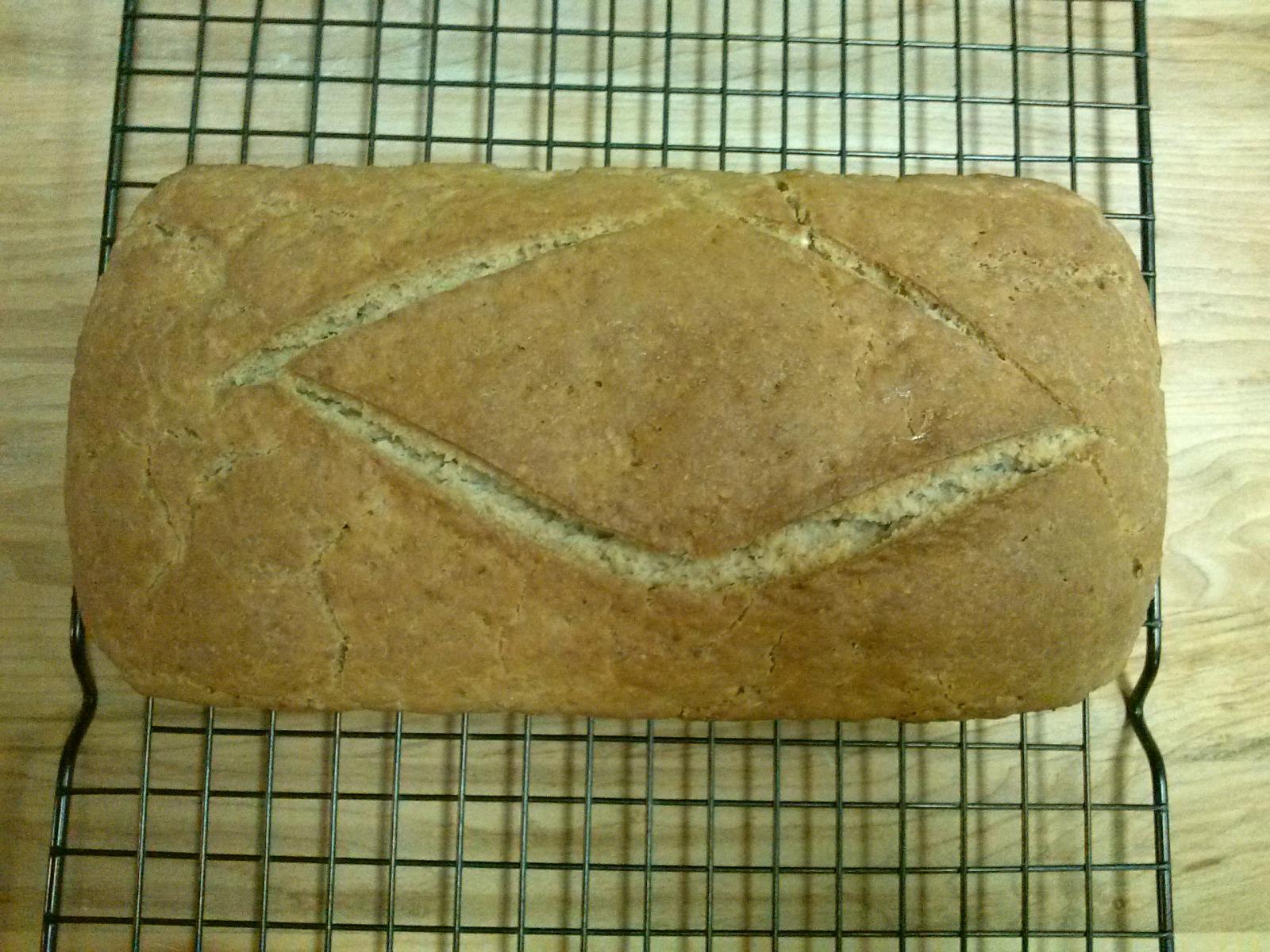 This bread had a moderate sour taste.  The overall taste of the bread I can't put into words, however it is a very good bread with a tender mouth feel and the crust is crisp. Another favorite...well I should say both breads from this week are favorites.
Here's a crumb shot. (Sorry about the orientation, couldn't get it flipped)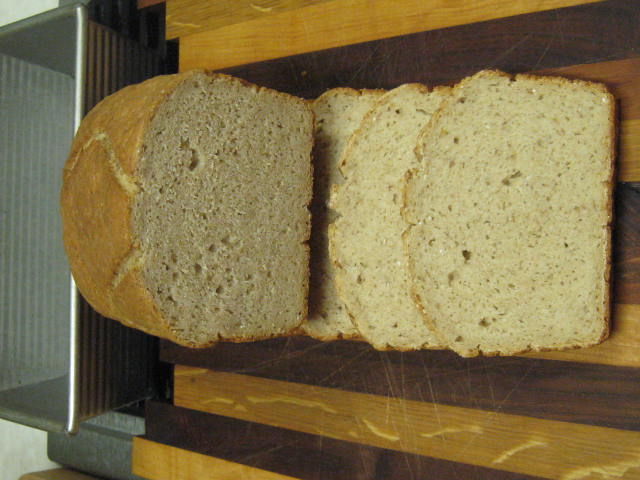 The second loaf was a Spiced Buttermilk-Beer Bread from Finland.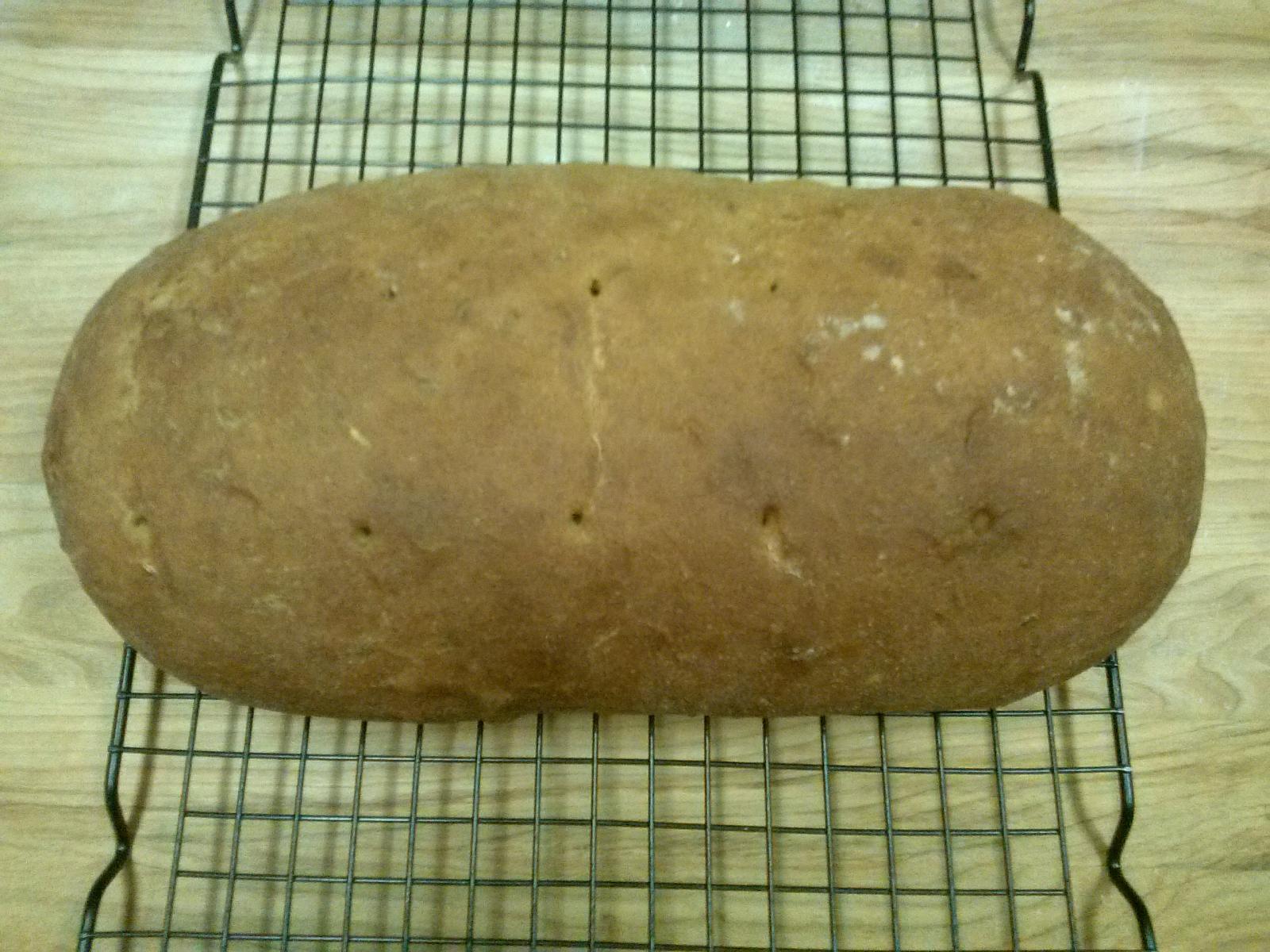 This one was wonderfully fragrant.  It was so fragrant that the smell permeated through the Cling wrap and filled the house.  Another "aroma therapy." :-)  The taste was sweet and spicy.  The spice blend was perfect. Both the crumb and crust were tender.  This is another all around bread and a great sandwich loaf. BTW...this recipe can be changed to make an Apple Bread.  But I can't tell you how so just keep waiting with bated breathe for Stan's book.
Here's a crumb shot.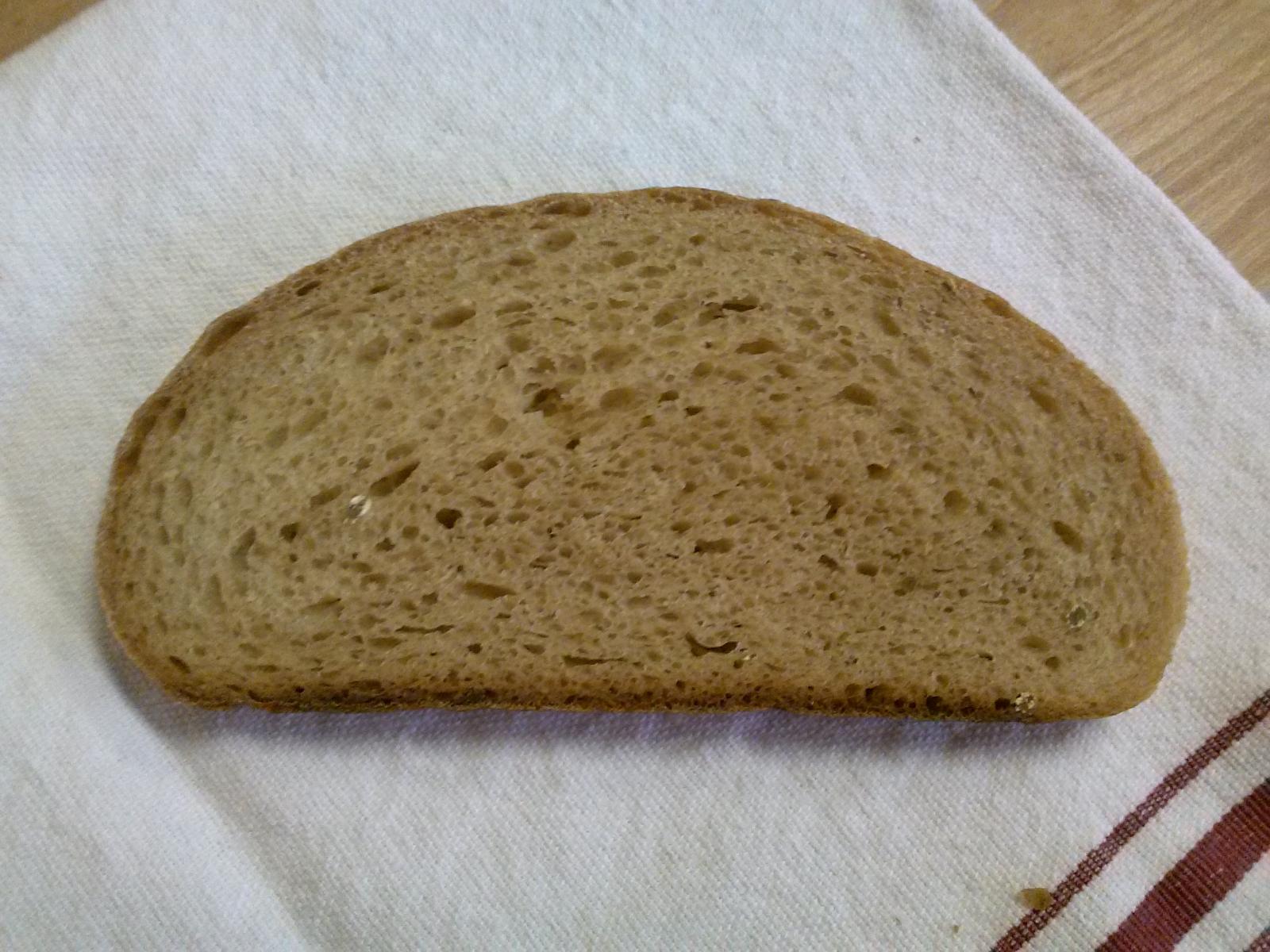 Both of these recipes made two loaves each.
Blodgett (Zephaire-G) gas oven ignition problem, need advice.
Blodgett (Zephaire-G) gas oven ignition problem, need advice.
Submitted by
Adammac
on December 17, 2014 - 10:15am.
Hi, my family run a small bakery in Ireland and over the past year our primary oven has had an intermittent fault. The problem seems to be that the pilot light does not receive gas. The oven usually starts fine from cold but once at temperature it often fails to relight. 
We have talked to every technician we could find in Ireland but to no avail, to be fair they all seemed fairly clueless and were not very interested. If anyone knows where I could in touch with people who are familiar with commercial oven I would be extremely grateful. 
Thanks, Adam.
Bolder Boule
Submitted by
Edo Bread
on December 17, 2014 - 8:29am.
This was an experimental loaf. As the weather gets cold I am testing time and temperature.
The idea here was to increase the ratio of rye starter to wheat starter to 2:1 - this was mostly to give it a stronger fuller flavor - that worked. I also let this bulk ferment for about 24 hours. The amount of time out of the fridge is the variable since "room temperature" is definitely different than it was a few months ago.
This formula is for one loaf but I continually get enough rise and spring to actually bake two good sized loaves.